Roku Launches Select and Plus Series Smart TVs
Roku has launched its first-ever smart TVs, the Roku Select and Plus Series. These new TVs come in sizes ranging from 24 inches to 75 inches with either HD or 4K resolution. The Plus Series has a 4K QLED panel with local dimming, Dolby Vision, and HDR10+.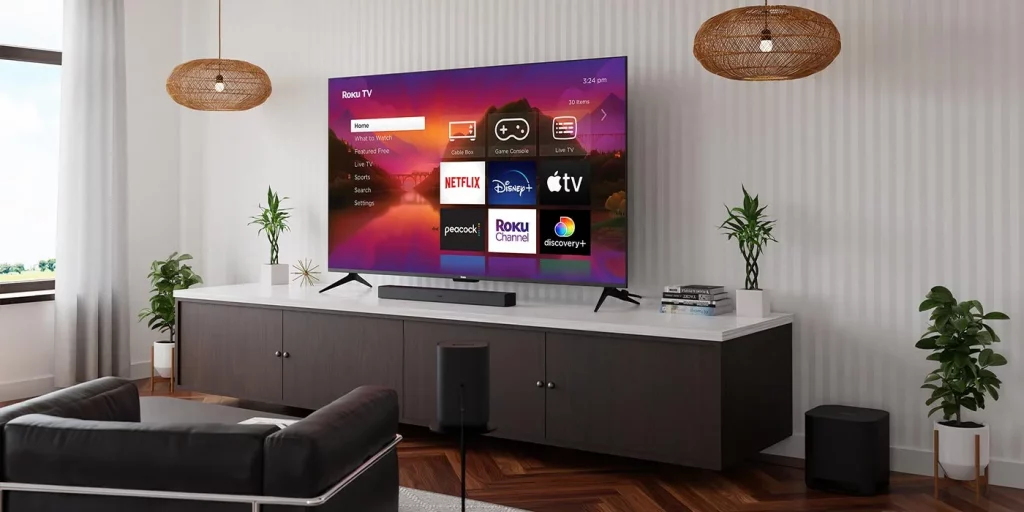 Features and Specifications
The Roku Select TV has 8 size options (24, 21, 40, 43, 50, 55, 65, and 75 inches), while the Plus Series offers three sizes (55, 65, and 75 inches). The Roku Select TVs feature either HD or 4K resolutions while the Plus Series models all have 4K displays. Both models support streaming from popular services like Netflix and Disney+. You can also cast content from mobile devices for both models via Apple AirPlay.
They all feature integrated speakers and built-in sound optimization features like auto speech clarity, night mode, and Dolby Audio. The Roku Smart TVs come with a rechargeable voice remote compatible with Google Assistant, Amazon Alexa, and Siri. The remote also has a Find My Remote feature that helps you quickly locate the device when misplaced.
The Roku Select TVs from the 43-inch model and all Plus Series models support automatic brightness adjustment to suit the ambient brightness.
Pricing and Availability
The Roku Select Smart TVs start from $149.99 for the 24-inch model. The 75-inch Roku Select Smart TV is priced at $799.99. The Roku Plus Series TVs are priced between $649.99 for the 55-inch model and $1,199 for the 75-inch model.
The Roku Select and Plus Series smart TVs are exclusively available from Best Buy in the United States. There are no indications yet on the pricing and availability of the Roku Smart TVs in other markets.
Conclusion
The Roku Select and Plus Series smart TVs are a great addition to Roku's product line. With their impressive features and specifications, they are sure to provide an excellent viewing experience. The pricing is also reasonable, making them accessible to a wide range of consumers.